The traditional cabinet, reinvented: Quadro combines design and functionality in a single product. A more dynamic view of the cabinet, characterized by a wide variety of bright colors and contrasts.
The study of the details – including the square perforations and the tag handles – enhances its practicality and the different types satisfy every need for space, making this line ideal for school as well as for the office, for the library as for the gym.
Square drilling on the
door
It allows the exchange of air and at the same time creates geometric characteristics.
The perforation is designed so that by placing several cabinets side by side, the graphic pattern has continuity.
This is the element that gives the line its name:
the classic tag holder is replaced by a square frame, inside which the identification tag is positioned. As a handle, it can be comfortably handled, to facilitate the opening of the door.
Filing cabinets, full door, overlapping, Z-shaped:
all types of door can be placed side by side as desired without losing the geometric continuity of the design. Made of top quality steel sheet, with anti-cut folded edges, 180 ° opening with anti-burglary hinges and omega internal reinforcement.
In these wardrobes and filing cabinets, the design is studied to enhance the liveliness of the bright colors and their contrast. The chromatic range is very wide, and in line with the style of the furniture. It can also be placed on a supporting bench, or equipped with a foot with a plastic tip designed for an adjustable foot and front / side plinth.
Complete with
180 ° door opening
air exchange system
environmentally friendly painting
anti-oxidation feet system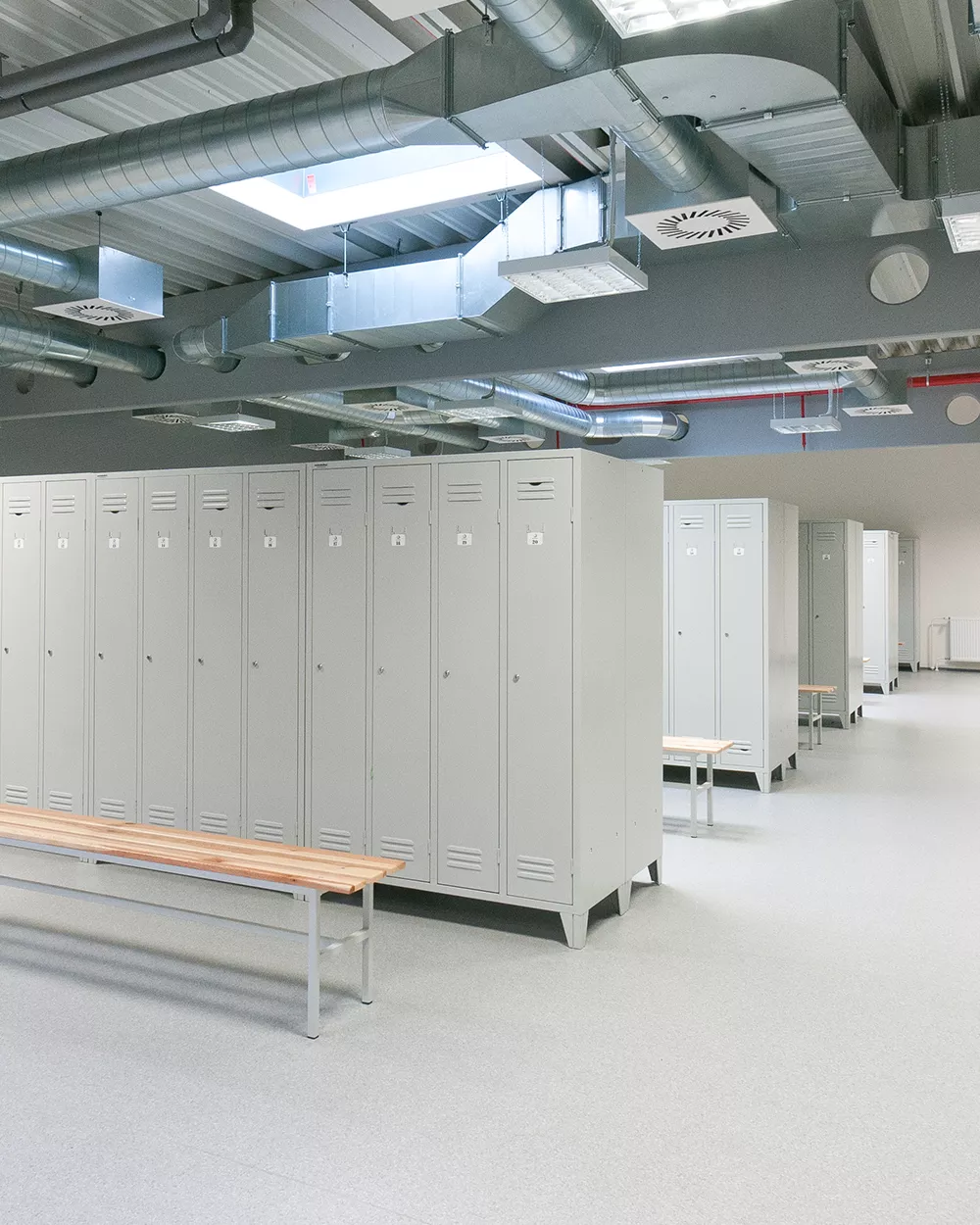 Tell us about your project!